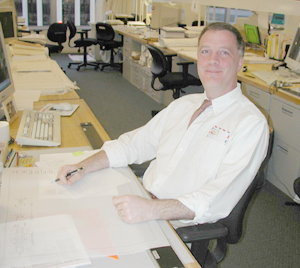 Structural Engineering Company Profile
iAssociates offers a complete range of structural engineering services to home owners, architects, developers, contractors, building owners and government agencies. Our success is built on achieving our clients' goals through providing responsive service; developing innovative, practicable, and cost-effective design solutions; and preparing construction documents that are easy to read and understand, facilitating projects that can be built quickly and within construction budgets.
Resilient and cost-effective structural engineering designs make up the professional and technical foundation of our practice. Our approach to working with the team emphasizes friendly and timely communication.
Service Area
iAssociates is located in Alameda, California. Most of our projects are in San Francisco with many projects in our neighboring counties. Recently, we have had quite a bit of work in the North Bay.
Why Use iAssociates?
iAssociates is an engineering firm providing distinct advantages including, but not limited to:
Efficiency
iAssociates is a small structural engineering firm with low operating costs. We can better afford to remain more involved with a project than a large firm with high operating costs. Without large overhead, our clients' money translates into more experienced professional structural engineering hours invested into their projects.
Streamlining
David Inlow, S.E. is the lead structural engineer and the principal of the firm. Being in both postions he responds to either business issues or technical issues often during the same meet. This streamlining effect produces a more rapid response to the Project's questions and concerns.
Structural Engineering Cost Control
Our experience has helped us to know what types of designs and systems are affordable and easy to build and which are not.

iAssociates works with contractors on integrating cost planning into the design phase of projects. Quantities can be shown within the Schematic Phase documents and from that point forward any changes in quantities can be accounted for. (See Partnering for Success).